(the picture used in this post below has been taken from http://www.bahrainrights.org/en/node/2490)
Here is some positive development emanating from the efforts of Human Rights Watch:
http://www.hrw.org/en/news/2011/06/23/victory-domestic-workers?tr=y&auid=8559204
Domestic workers -- nannies, housekeepers, and caregivers -- are some of the most exploited workers in the world. But a new international treaty has been adopted to help protect them, thanks in part to 10 years of Human Rights Watch research and advocacy. The treaty is the first of its kind.
The 50 to 100 million domestic workers worldwide often face a range of abuses, from long working hours with no days off to sexual harassment or violence from their employers. Many work for months without getting paid, or are not paid at all.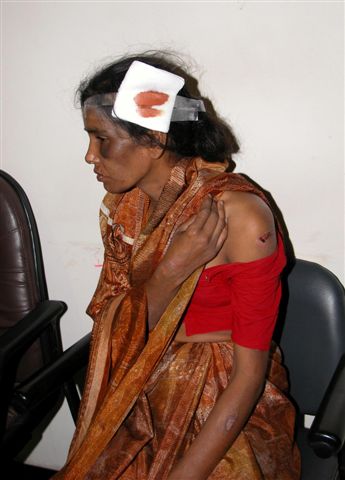 This landmark treaty gives these workers the dignity they are due and the same rights other workers have under the law. This includes earning a minimum wage, a weekly day off, and limits to their working hours. It also obliges governments to protect them from violence and to monitor and enforce these provisions.
About 30 percent of domestic workers are girls, some of whom start working between ages 6 and 8, leaving them especially susceptible to abuse. Workers who have migrated from other countries also run a high risk of experiencing violence. The treaty addresses the vulnerabilities of both groups.
When we began investigating abuses of domestic workers throughout the world 10 years ago, almost no one was paying attention to the issue. Our research and advocacy, along with a growing domestic workers' rights movement, helped build widespread recognition of the problem.
We conducted investigations into the abuse of domestic workers in more than 15 countries. While investigating child domestic workers in El Salvador, Guinea, Indonesia, and Morocco, we found that some children start working at age 6 and work up to 16 hours a day, seven days a week. In Indonesia we found that only 1 of 45 child domestic workers interviewed was attending school.
In Malaysia, Singapore, Kuwait, Saudi Arabia, and other Middle Eastern countries, we found that on any given day foreign embassies often doubled as shelters for abused domestic workers filing complaints or trying to return to their homelands.
And in Lebanon, we uncovered a grim death toll. Domestic workers, all of them migrants, were dying at a rate of more than one a week -- generally from suicide or botched escape attempts from tall apartment buildings.
We have pressured governments to improve protections for migrant women, with some success.